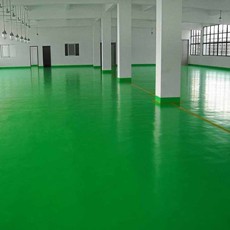 In the industrial world, there are many different uses for polymers. There are even more products all around us that use polymers you might haven't notice. The reason for their popularity is the versatility this material provides. One common use for this type of material is for industrial flooring. Using polymers for industrial flooring provides number of benefits as can be seen below.
Rubber Substitute
Polyurethanes were first used as a substitute for rubber during World War 2, and have since become a hugely popular material to be used for floor coatings. One of the most attractive aspects of this type of floor surface is the ease of which you can apply it to your floor. Once you have finished preparing the floor surface correctly, you can spray the material onto the floor with ease, coating large areas in a short period. The material is also extremely versatile as you can use it on wood, plastic, metal, as well as concrete. The variety of different colours that you can have is also something which has led to the rise in popularity for this versatile floor coating.
Protection for Your Floor
When you apply polyurethane coatings to your floor, you are forming a protective layer on top of your floor which is going to protect the surface for a long time to come. The barrier that it creates between the floor and the elements is impermeable, which means liquids will spill harmlessly on the floor. With this type of surface, it makes cleaning a straightforward and quick process, which is ideal in a busy working environment. The coating will keep out rain, dirt, water, and other substances, and will also help against corrosion from humidity or oxidation due to its air-tight seal. You will find that this type of floor coating will also assist to reduce any echo which will contribute to lessening the amount of noise in the workplace.
Safe to Use
Another benefit of using this type of flooring system is that it is entirely safe to use as there are no toxic fumes given off. It is safe to use this material around animals and workers, which means that there is little disruption to your normal working day when you have this installed. Be careful however to make sure that any containers are kept sealed and safe from consumption from animals and children as this could be harmful if swallowed.
Suitable For All Purposes
It is a fact that you can use this type of floor coating for many different types of facilities, which make it so popular with so many businesses and homeowners alike. As well as manufacturing and industry, it can also be used in public places such as schools and hospitals, and help in keeping the floor clean a simple task. Whether it is for a warehouse, or food preparation areas, or the garage of your home, a polyurethane floor coating is the perfect flooring system for many purposes. If you are looking for a hardwearing floor surface for your place of business, home or public area, this type of coating could be the perfect choice for you.